new

article no: 96000F-96066F
Ground Trampoline "Freestyle"
Suitable for OUTDOOR & INDOOR use
Freestyle version of Eurotramps Ground Trampoline. Colour of frame pads: grey, with Eurotramp Freestyle logo. Ground level installation.

Three different frame sizes available:
• Adventure: 300 × 200 cm
• Master: 464 × 281 cm
• Grand Master: 524 × 311 cm

OUTDOOR variant: jumping bed made of PVC-coated mesh, in orange, white or black.
INDOOR variant: jumping bed made of 4×4 mm, 5×4 mm, 6×4 mm, 6×6 mm or 13 mm wide nylon strands.
Made in Germany

Equipment is produced exclusively in our factory in Weilheim/Teck (Germany). We guarantee the use of only the highest quality raw materials in order to guarantee outstanding quality of all components as well as safety and reliability.
Product details
Ground Trampoline Grand Master "Freestyle" INDOOR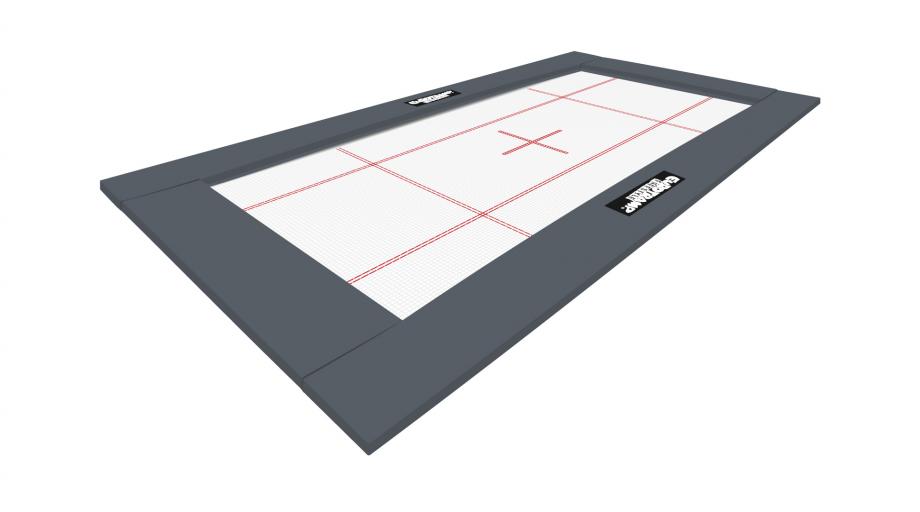 Branding

With Eurotramp Freestyle logo on the frame pads.

Frame pads

Shock absorbing and stable frame pads. Foam thickness: 32 mm. Colour: GREY

Jumping bed

Jumping bed (426 × 213 cm) with 4×4 mm, 5×4 mm, 6×4 mm, 6×6 mm or 13 mm wide weaved nylon bands. For INDOOR use only.
related products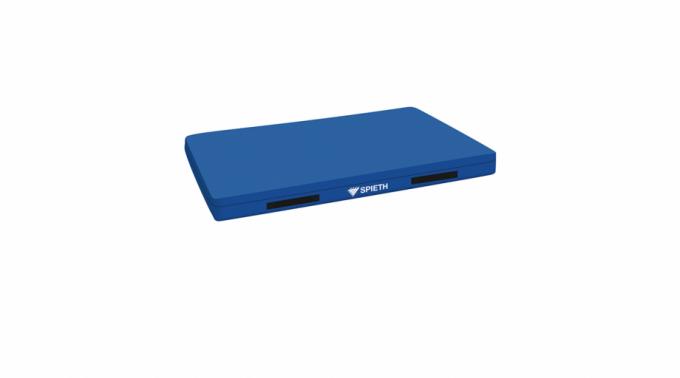 Trampoline spotting mat "Secura"
For more safety in trampoline training & competition
to the product