article no: 61000
Booster Board
Springboard meets trampoline!
The Booster Boards unite the functionality of a classical springboard with the dynamics, the ease and the jumping fun-factor of a trampoline. The Booster Board models were specially designed for learning low-impact jumping exercises and are ideal for athletes of all ages and performance categories. Due to its versatility they are ideally suited for recreational, amateur and school sports, as a methodological tool in artistic gymnastics and as a springboard in Parkour and Freerunning.
Foam thickness of frame pads: 22 mm.

Made in Germany

Equipment is produced exclusively in our factory in Weilheim/Teck (Germany). We guarantee the use of only the highest quality raw materials in order to guarantee outstanding quality of all components as well as safety and reliability.
Product Details
Booster Board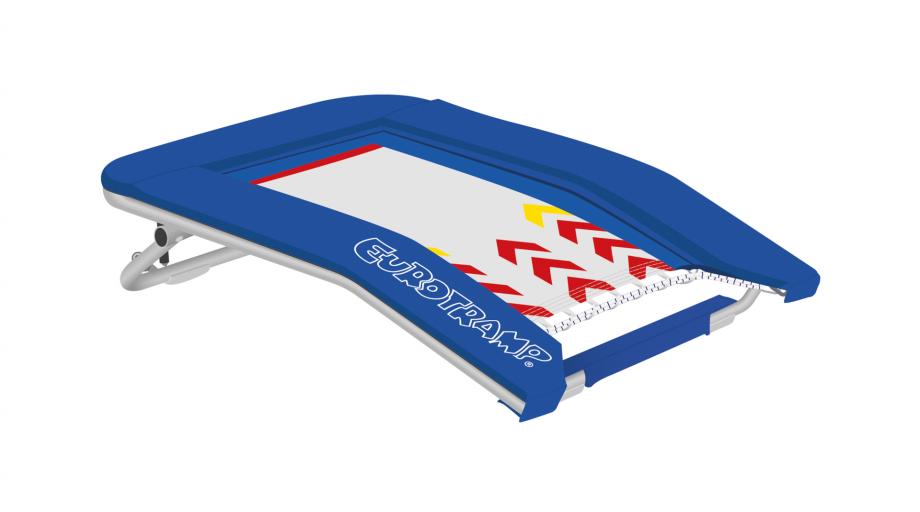 Entry zone

Flat and barrier-free entry zone

Frame pads

Foam thickness: 22 mm

Height

Adjustable in height: 26,5 - 32 cm

Jumping bed

Made of double perlon with integrated neoprene-spring-cover

Transport

Easy to transport due to integrated transport wheels