article no: TZ001-TZ002
Stability plate
Stability plates for large trampolines - less vibration and more stability
In many gymnasiums, the problem with cushioning hall floors exists in trampoline gymnastics. According to the characteristics of the hall floor, the trampoline can swing during a jumping process (especially by top athletes). This is caused by the high pressure that acts on a small support surface on the elastic hall floor.

To avoid these disturbing vibrations and slight displacements of the trampoline, stability plates with a slide-resistant underside are laid under the stand surface of the trampoline, which enlarges the support surface of the legs a multiple number of times. This results in higher stability and safer gymnastics.

Made in Germany

Equipment is produced exclusively in our factory in Weilheim/Teck (Germany). We guarantee the use of only the highest quality raw materials in order to guarantee outstanding quality of all components as well as safety and reliability.
details

The following is a list of all available product variants of Stability plate. For more information click on the corresponding entry. With the filters, the displayed variants can be specifically restricted.

Article-No: TZ001

Stability Plate

For Grand Master & Master models

stand/installation dimensions:

length

50 cm

width

50 cm

height

3 cm

more information

| attribute | attribute value |
| --- | --- |
| net weight | 4.96 kg |

Article-No: TZ002

Stability Plate

For Ultimate models

stand/installation dimensions:

length

50 cm

width

50 cm

height

3 cm

more information

| attribute | attribute value |
| --- | --- |
| net weight | 4.54 kg |
related products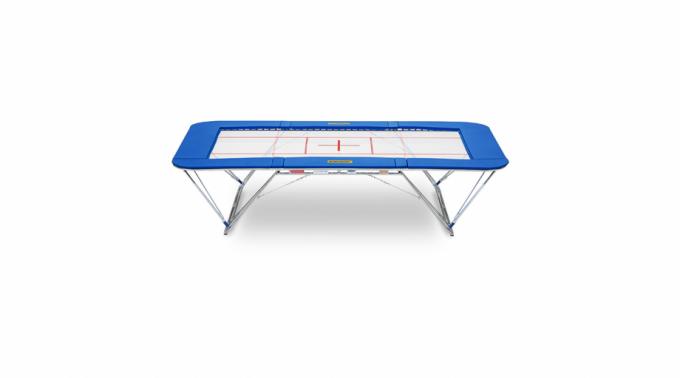 Ultimate
FIG certified competition trampoline for national & international competitions
to the product