article no: 29000-30500
Safety platforms and safety mats "Integral Universal"
For Ultimate & Grand Master models
These safety platforms are firmly fixed to the trampoline and can easily and quickly be mounted and dismantled if necessary (dismantling within 2 minutes). Therefore, no additional storage space is required for the safety platforms. The applicable mats are a wedge length shorter than the safety mats used in a competition, nevertheless they offer a sufficient safety area. Due to the favourable price and high functionality, they are the first choice for schools and recreational sport.
Made in Germany

Equipment is produced exclusively in our factory in Weilheim/Teck (Germany). We guarantee the use of only the highest quality raw materials in order to guarantee outstanding quality of all components as well as safety and reliability.
related products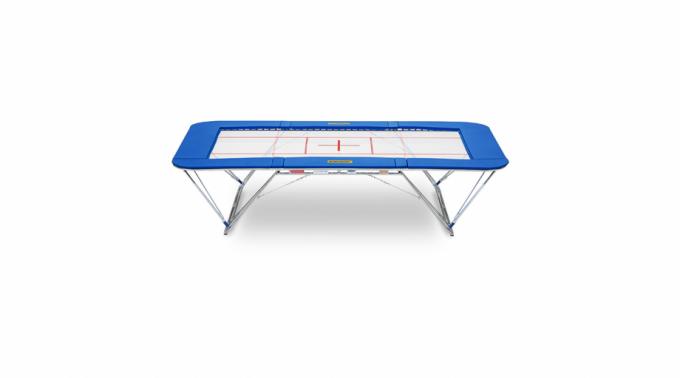 Ultimate
FIG certified competition trampoline for national & international competitions
to the product