Experience, technology and innovation.
Every single Eurotramp product combines decades of experience with modern technology and innovative ideas. Instead of only trusting in past values, the Eurotramp engineers are developing new ideas and possibilities to continuously increase the quality standard of our trampolines every day. The use of especially high quality steel as well as the currently most recent welding procedure makes it possible for a Eurotramp trampoline to be more lightweight without losses in stability. The loss of weight makes handling for trainers and athletes even more easy.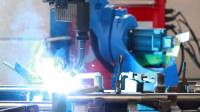 The perfect balance between power and controllability.
All our products are shaped by decades of experience and accurately harmonization of all components always relating to the athletes. With a Eurotramp trampoline extraordinary high power with maximum controllability as well as excellent Standing- and throwing attributes are already a matter of course.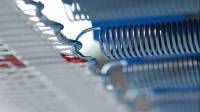 First choice in trampoline sports.
For more than 50 years Eurotramp devices are the preferred trampoline equipment for most of the athletes and trainers all over the world. This is why we are the most successful supplier in professional trampoline sport for decades. Countless world cups as well as national and international masterships, worldwide and european championships and even international major events such as the Olympic Games trust in the established Eurotramp quality.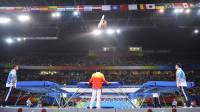 Quality 100% "Made in Germany".
"Made in Germany" is a synonym for first class handicraft quality, highest standards and fair working conditions. All Eurotramp products are exclusively produced in Weilheim/Teck, our manufactory in Baden-Wuerttemberg (Germany). To ensure magnificent quality of all components as well as high security and reliability, we only use high quality materials from the scratch to the final product. As a result maintenance and repair costs are minimizing and the fair value keeps stable on a high level. Since 2010 we are officially certified to the Quality Management System DIN ISO 9001:2008.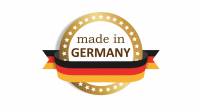 Global Logistics Excellence
High quality products do also need reliable, fast and flexible logistics. As a customer of Eurotramp your will receive your products always, everywhere and as quickly as possible. Spare parts are leaving our manufactory usually on the same day they get ordered, serial products within 7 to 14 days.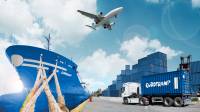 Sustainability in every sense.
Future-oriented quality and service is not enough. Starting from the development and the production Eurotramp especially relies on sustainability. All resources and manufacturing processes used by Eurotramp are conform with strict national and international environmental demands. Even the electricity, we use for production and development is obtained from "Naturstrom", a regenerative and sustainable power source. Since 2014 we are certified to the international standard for Environmental Management Systems DIN ISO 14001:2015.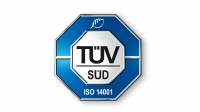 A global and reliable network.
We cooperate exclusively with reliable, experienced and qualified partners all over the world to ensure you will enjoy excellent service and competent consulting. We look forward to be available for you.